We all know that cars and watches go together like a horse and carriage, and that many car people are watch people too, but how similar to the classic car market is the vintage/pre-owned watch market becoming? Financial Times 'How To Spend It' magazine and Vanity Fair contributing editor Simon de Burton, is a lover of both and considers what they have in common and how they differ.
The first and most obvious similarity is that, just as there are relatively few car marques that are regarded as being 'blue chip', there is also just a handful of dial names that truly serious collectors are really interested in.
To put that into perspective, take an instant guess at how many different makes appear in a 'top 20' list of most expensive classic cars sold since 1993.
The answer is just seven, and even that makes the picture appear more diverse than it really is because, of those 20 cars, a full dozen were Ferraris, followed by one Mercedes-Benz, two Aston Martins, one Duesenberg, one Jaguar, one McLaren F1 and a brace of pre-war Alfa Romeos.
In comparison, the vintage watch market is even more predictably unimaginative because, of the top 20 wrist watches sold in the same space of time, there are (of course) just TWO dial names in evidence: Rolex and Patek Philippe. The only others to have crept in — Breguet and George Daniels — appeared on pocket watches and are somewhat anomalous anyway, as they were both one-offs.
And therein lies a small clue as to what propelled the classic car market into the stratosphere from around 2006 until the wheels — while they didn't exactly begin to fall off – began to turn decidedly more slowly a decade later.
The fact is, for the entire decade many viewed old cars first as investments and second as things to appreciate and to have fun with. In the face of all-time-low interest rates, the 'fungible' nature of many models made them a far better place to park one's cash than with any bank or stock broker because, if a rare and desirable car made, say $1m at one auction, the next example of the same type to cross the block would probably make $1.2m and so on. (A situation currently being played out in the vintage watch market to a greater or lesser extent, and for similar reasons).
Something similar happened to the car market during the late 1980s, but that bubble grew and burst very quickly, whereas the more recent rise in values took the form of a swift and steady trajectory that's now being replaced by an also steady but still un-nerving downturn at the top end that will have gone unnoticed by those who don't follow the market.
s an example, the catalogue cover lot for R.M Sotheby's recent Arizona sale was a red Jaguar D-Type that was estimated to fetch $5.7 to $7.5m — a sum that the uninitiated might generally regard as huge.
But it's a whole lot less than the $10 to $12m the very same car was valued at by rival auction house Gooding and Co just three years ago.
Could the vintage watch market take a similar dip? That, of course, is anyone's guess, but there are certainly as many reasons why it might as there are why it won't.
At the extreme end, one wonders what the world-famous Rolex Cosmograph Daytona Reference 6239 'Paul Newman' that actually belonged to Paul Newman and fetched $17.8m in late 2017 might realise today.
Would it really fetch more? I very much doubt that it would — not least because, at Phillips New York in December, another Cosmograph Daytona, this time a Reference 6263 'Big Red' version that had also belonged to Newman fetched 'only' $5.48m.
Admittedly the latter was a less desirable model than the former because it didn't have the so-called 'Paul Newman' dial — but only, and insanely, because collectors started to refer to the first type as a 'Paul Newman' only after he had started to wear the second watch in the mid-1980s!
That's the sort of lunacy that drives both the car and watch markets and both, of course, also get a boost from celebrity provenance.
Steve McQueen is currently the golden goose with a foot in both camps.
In January 2020, the Highland Green Ford Mustang fastback he famously drove in the movie Bullitt fetched $3.4m at a Mecum auction in Florida, a record for a Mustang; at the previously mentioned Phillips sale, the Heuer Monaco McQueen gifted to his personal mechanic, Haig Alltounian, at the end of filming Le Mans fetched $2.2m, a record for a Heuer.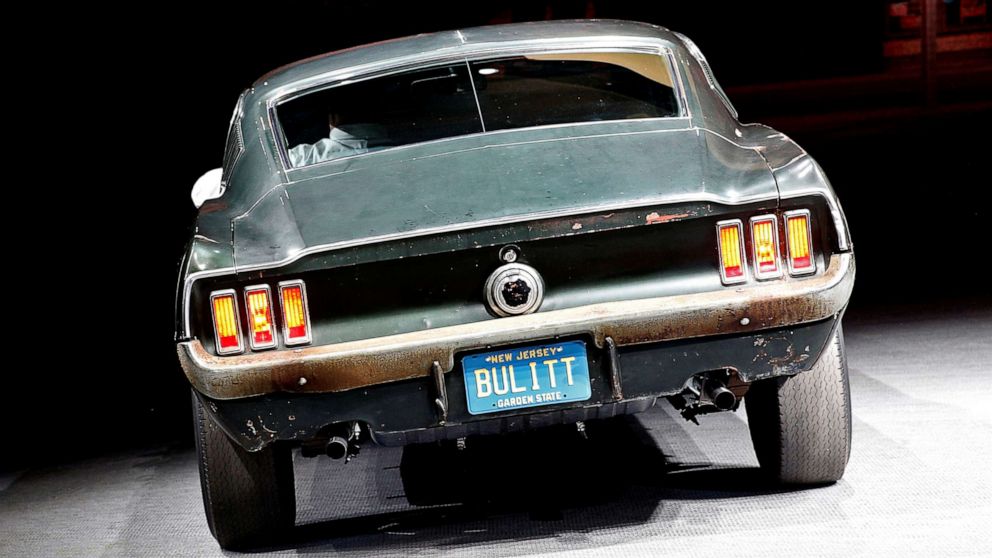 Will either of them be worth as much again? I'd bet not because, when it comes to cars and watches, buyers love nothing more than a story. And, in both cases, that story has now been told, the provenance has been diluted and the 'wow' factor has gone.
But ignore ultra-high-end vintage timepieces and the influence of celebrity ownership, and it seems fair to assume that the watch market still has a way to go before peaking.
An ever-growing knowledge pool is bringing more historic makes the recognition they deserve (look, for example, at how prices for watches by dial names ranging from Universal and Zenith and from Longines to Omega have risen during the past decade) while, at the same time, the quality and significance of early pieces by modern-day independents such as F.P. Journe, Roger Dubuis and Philippe Dufour has added a whole new dimension to collecting.
That can, perhaps, be compared with the rising values of supercars from niche makers (e.g. Pagani and Koenigsegg), as well as the limited edition 'specials' from larger manufacturers such as Ferrari, McLaren and Lamborghini.
And while both watches and cars have the benefit to investors of not attracting capital gains tax in many jurisdictions, the former have two very particular advantages.
Firstly, they are a whole lot more resilient to not being used so, while many people rush to off-load their expensive to store, expensive to maintain, fast to deteriorate classic cars when the market tanks, horophiles can simply put their watches away in a drawer and wait for things to improve.
And secondly, the day will inevitably come when combustion-engined classic cars simply won't be allowed on the roads.
But even the most draconian of governments wouldn't stop us wearing our watches … would they?
ABOUT THE AUTHOR:
Simon de Burton is an editor and author specializing in high-end cars, motorcycles, boats, watches and luxury living for Financial Times 'How To Spend It' magazine, The Daily Telegraph, GQ, Vanity Fair and more.