Fratellowatches.com has become the latest online watch magazine to pivot into e-commerce. The shopping site launches today with a limited edition Frederique Constant watch the first item up for sale.
It is not, however, the first special edition watch created in collaboration with a major brand. Fratello, based in The Netherlands, is best known for creating the Speedy Tuesday blog, which brings together Omega Speedmaster lovers from around the world to talk about their passion.
It led to Omega making two limited editions for Speedy Tuesday, although the watches sold on Omega's site, not Fratello's.
As shop.fratello.com goes live today, WatchPro caught up with Fratello's founder and editor, Robert-Jan Broer, to find out more about his plans.
WatchPro: Why you have decided to go the ecommerce route?
RJ Broer: For us, it is another way to fund the online magazine. Even though we have about a million page views per month (approx. 500K unique visitors), a lot of brands still prefer to advertise in print (or not at all), so we need other ways to fund our magazine.
Our editorial content (e.g watch reviews) is not paid for by brands, which only is fair to our readers.
They need to be able to rely on us, as many readers do buy the watches we have written about.
We decided we wanted to go the ecommerce route, but only with watches (and perhaps other products in the future) that we would buy ourselves as well or see a clear fit with our readers.
WatchPro: How much have you done in this area since the original Speedy Tuesday collaboration?
RJ Broer: This is our first step into ecommerce for Fratello, but we work with partners who have a lot of experience in this field.
WatchPro: Was the Speedy Tuesday special sold by you or on Omega.com? I can't remember now.
RJ Broer: The Speedmaster Speedy Tuesday editions (in 2017 and in 2018) were all directly sold by Omega. We've had a number of serious offers from brands after the successful Speedy Tuesday watches that we did together with Omega, but we weren't ready for it until now. We grew our team and have e-commerce specialists on board, for the things we can't do ourselves we work very closely with a few partners.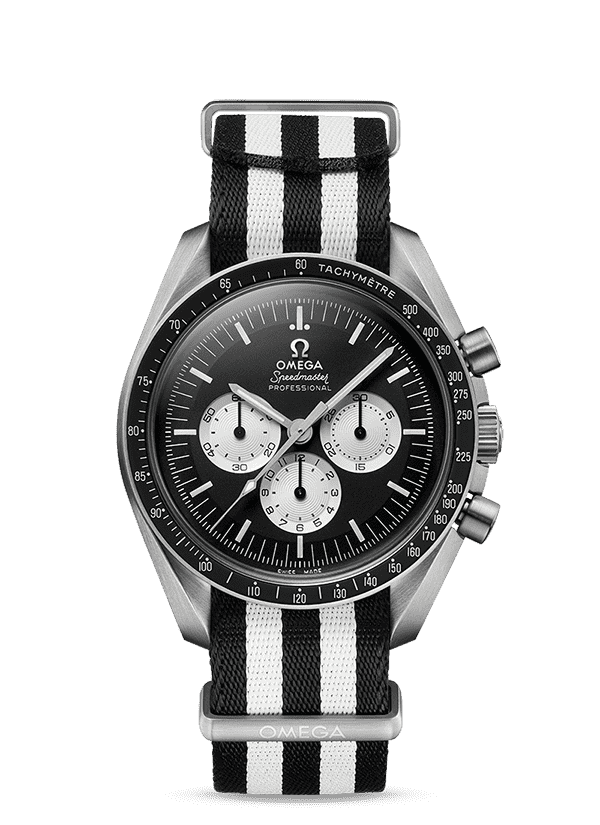 WatchPro: Do you intend to grow the ecommerce side of Fratello in the same way that Hodinkee has and become an authorized dealer for several brands?
RJ Broer: We would like to offer watches that are exclusively sold via Fratello, but not necessarily limited or numbered editions. However, in the future, I can also see ourselves going into the same direction Hodinkee has (successfully) gone and become an authorized dealer for certain brands. I have the utmost respect for Ben Clymer and what he has achieved with Hodinkee in the past 11 years but more importantly, I consider him as a good friend. It was actually him who told me – a while ago – to go this route as well.
WatchPro: Could you do a physical store in the future?
RJ Broer: Not any time soon. But perhaps, at some point in the future, it would be cool to have a place where we can host our own events, sell watches, have our reader's watches serviced etc. But that's not on our radar right now.
WatchPro: Do you have concerns that Fratello will lose its reputation for independence when you start selling new watches?
RJ Broer: No, not really. I am of the opinion that having an advertisement in your magazine has more or less the same effect. Can you still write anything you want about a watch if that particular watch brand advertises on your platform or in your magazine? I think a brand should allow us (watch media) to voice our opinion at all times, then they show what they're worth as well. The same applies to selling new watches in our shop, and besides, we purchase all the watches ourselves (in advance) that we offer to our readers. I look at it like this: Most watch enthusiasts want to buy a watch from someone who loves watches just as much as they do. The love and passion we at Fratello have for watches is what brought us together and what made me start this website back in 2004. I think this is being well reflected in our reviews and articles and we will continue to do so.
WatchPro: Any plans to do pre-owned?
RJ Broer: Our main focus will be new watches, as there are platforms out there like Chrono24 that are much stronger in offering pre-owned watches. However, I can think of curating specific pre-owned watches that we know really well ourselves and which only would make sense having in our shop.