Iconic retail giants are shutting their doors as the Coronavirus pandemic sweeps through the United States.
Macy's, Tiffany & Co, Niemen Marcus and Saks Fifth Avenue have all announced they have closed this week.
Saks, a stockist for watch brands such as TAG Heuer, Longines, Salvatore Ferragamo, Movado and Gucci, expects its stores to be closed for at least two weeks.
"The well-being of our associates and customers is always of utmost importance, and we are committed to making thoughtful decisions to support our communities and our business," said Marc Metrick, President, Saks Fifth Avenue.
"As we all work together during this unprecedented time, we know the right action is to close our store locations for the time being. We will continue to reassess as the situation evolves."
Tiffany & Co, a major partner for Patek Philippe in New York, San Francisco and Los Angeles, announced it is immediately closing all of its stores in the United States, Canada and many other locations globally to protect its teams, clients and communities.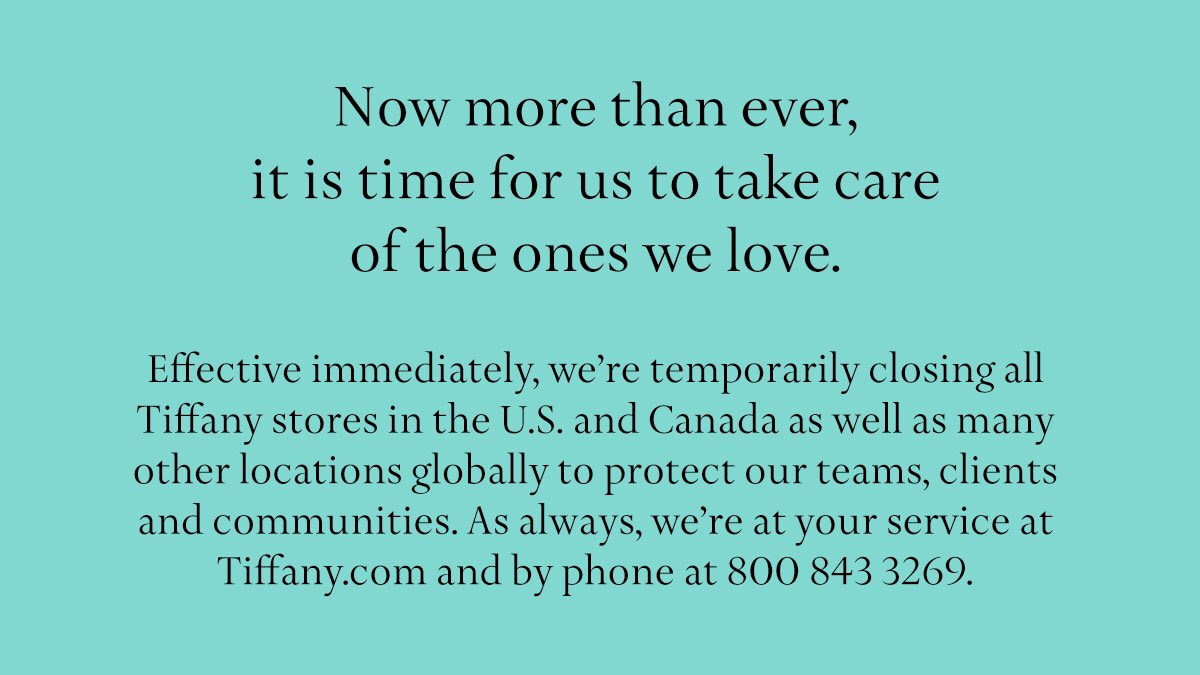 Macy's, which has been permanently closing struggling stores over recent years, has told customers that its entire network is temporarily shut in reaction to the Covid-19 crisis.
The department store specializes in high volume watch brands from the likes of Movado Group, Timex, Fossil Group and Citizen.
Upmarket retail giant Niemen Marcus Group, the parent company of both Neiman Marcus and Bergdorf Goodman, said yesterday that it would close all of its stores in the United States for two weeks in an effort to do its part to help stop the spread of Covid-19.
The closure will be extended if required by authorities.
"Nieman Marcus Group was born out of love — love for our customers and love for our associates. There is nothing we care more about than your safety and well-being. We look forward to getting through this together," says the group's chief executive Geoffroy Raemdonck.